This is a Sponsored post written by me on behalf of No nonsense for SocialSpark. All opinions are 100% mine.
A few years ago when I worked in the Corporate Audit Department,  one of the things I had to do each and every day was dress UP!  I loved color coordinating my outfits with all the appropriate accessories complete with heels AND flats to match all my outfits.  It was necessary for me to walk several blocks from the parking garage downtown through the skyway to my high rise office building.  My style is a bit on the wild side...I LOVE color!!  BRIGHT color!!  Especially purple!  Check out one of my faves!!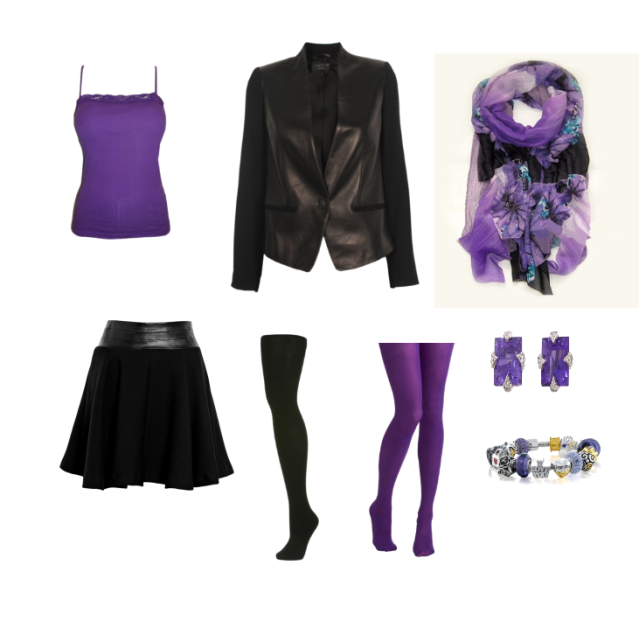 I spent a whole lot of time shopping for fashion...especially accessories...like purses, jewelry, shoes...and legwear!!  Remember in the 80's when big hair and leggings were IN!!  Everybody was wearing leggings everywhere...and now they are BACK!!  Back and better than ever!!No nonsense tights and leggings
It became almost a game for me to change up my outfits so that I never quite wore the same thing twice!  OK, I'm a bit of a fashion freak...what can I say??   Let me introduce you to the new No nonsense. The new tights and leggings that make it easy to add just a touchp of color to your outfit. No nonsense is ensuring that all women can experience "style made easy". No nonsense is modern, stylish, relevant and YOU!!!
Check out No nonsense on Facebook! No nonsense on Facebook and don't forget Twitter!! @benononsense
No nonsense products are easier to find than ever because they are being sold in supermarkets, drug stores and even mass retail stores!!  Get the look YOU want for less!
Jill Martin is the new ambassador for No nonsense!!  She wanted to be a part of the campaign because she has always been a fan of No nonsense...the brand that is available and AFFORDABLE for everyone...and it is even easier than ever to find their products!!  Not just a fashion expert, Jill is also an Emmy Award winning TV personality and co-author of the NY Times best selling style guide, "I Have Nothing to Wear".  She is also the New York correspondent for Access Hollywood. 
The new No nonsense tights and leggings are right on-trend and super high quality without spending a fortune!  My kind of product!! 
No nonsense enables women to update or change their  look simply by adding style and color with  affordable leg-wear. Just like your lip gloss, your leggings or tights can be a real statement designed to lift your mood AND extend your wardrobe!!  So...GO for it...Check out No nonsense today!!